Our Programs
Making a Positive Difference in Lives Around the World
See how our programs are helping people around the world secure a brighter future through seafood.
Nourishing Frontline Heroes. Supporting the Seafood Industry.
Seafood for Heroes, USA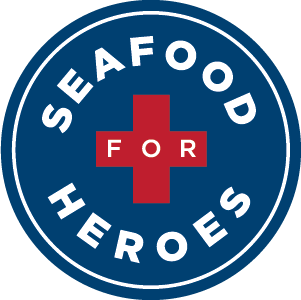 Like many industries, the seafood industry was affected by the global coronavirus pandemic. The Napa Seafood Foundation didn't hesitate to act. We partnered with Red Lobster and local restaurants to create and deliver seafood meals to deserving hospitals and healthcare workers across America. This also benefits the people providing seafood to our restaurant partners, and in turn, all of their employees across the seafood industry.
Looking to Nature for a Sustainable Feed Solution
Seaweed Cookie Education & Production, Chile
Through an educational program at the local trade school, we helped the local community solve two problems at once. We helped establish a program which uses the seaweed that overwhelms the mussel farms to develop an organic, sustainable and socially responsible seaweed cookie to feed the abalone farms.
In spring and summer, local mussel farms are overrun with seaweed, while the abalone industry imports seaweed cookies from Mexico during the winter months.
We partnered with St. Andrews Smoky Delicacies SA. and Chiloe Seafood to help students at the local technical school produce feed cookies with seaweed harvested from area mussel farms.
Turn the project into a viable industry for the area, generating monies needed to help improve the lives of the people in this impoverished area.
Using Aquaculture to Keep the Family Unit Intact
Tilapia Farms, Mexico
Coquitos is a small village of roughly 25 families located on Lake Malpaso. Locals are not permitted to fish in protected areas, forcing men to travel far to find agricultural work. Together with a global seafood partner, we taught locals how to establish and manage their own co-op tilapia farms.
Coquitos borders a forested and protected natural reserve which makes fishing and traditional farming impossible.
We helped the locals create tilapia fish farms that qualified to receive government funding. We also donated the first fingerlings, and helped educate, guide and manage the co-ops to get them off the ground.
Create a sustainable industry for the area that will greatly impact the lives of the locals and help improve the well-being of the community for generations to come.